Feature Your Nevada Destination, Business, or Event on TravelNevada.com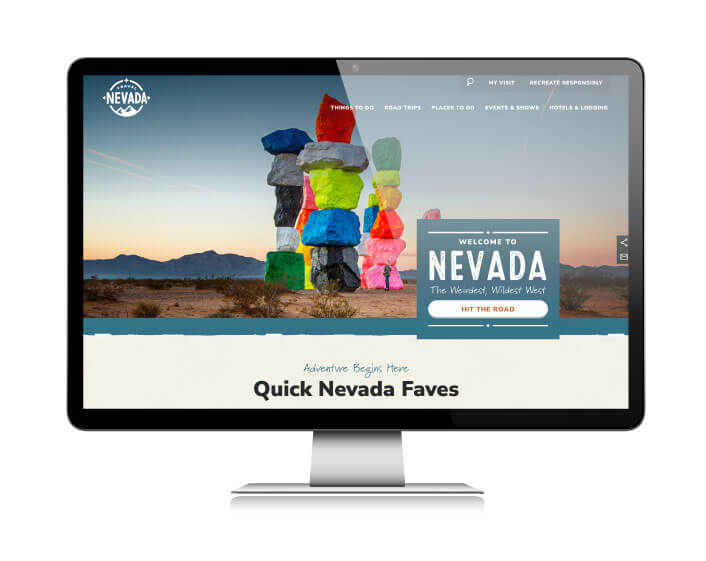 Each year Travel Nevada's website reaches millions of prospective travelers around the United States—and the world. With individual, optimized pages for hundred of Events and Points of Interest (destinations, businesses, activities, etc.), Travel Nevada can crank up the omnichannel marketing "megaphone," putting Nevada attractions "on blast" to targeted audiences and getting the right content in front of the right pairs of eyes.
---
Should you list?
First things first! How do you know if TravelNevada.com is the right place to list your destination, business, or event?
Definitely
Your destination, business, or event is meant to draw out-of-town visitors. Examples include:
Tourist attractions
Tourist activities
Museums
Town-wide cultural events or celebrations
Unique and iconic restaurants or bars
To submit your destination's info, click into one of the forms below to submit your info!
Not Quite
Your destination, business, or event primarily serves local customers/attendees. Examples include:
Locally-focused businesses
Local services
Community networking organizations
Smaller-scale events benefiting local organizations
Local secret spots that you'd prefer to keep that way!
Thanks for doing what you do! However, we recommend listing your destination with your local Chamber or community's website.
If you'd like your destination, business, or event featured on our site, fill out this form and we'll get you in the mix.
Get Started
If your destination was listed with our Travel Nevada Partner Portal, it's already on our site. If you would like it updated [e.g. new hours, description edits, etc.], you no longer need to log in and edit your listing yourself. Just fill out this form, and we'll take care of the rest.
Make Changes
Register, change your vendor contact information, or update additional information in your vendor profile.
State of Nevada Vendors