Industry Announcements – July 2017
Here is a quick look at what's around the bend in the Nevada tourism world, as of July, 2017.
Partner Websites: Live!
TravelNevada.biz was launched to provide a "one-stop" online home for services, programs and all things industry-facing offered by the Nevada Division of Tourism. The website connects Travel Nevada's existing and prospective tourism partners with information, marketing tools, developmental resources, grants programs, funding opportunities, research, direct staff access, public archives, and other critical services built to aid businesses, event managers, communities, and other Nevada tourism professionals in marketing their destinations, bolstering visitation, and diversifying their local economies.
Industry Partner Portal — List your business on TravelNevada.com so visitors can learn how to make you a part of their Nevada experience. On Travel Nevada's Industry Partner Portal, any tourism partner can log in, create an account and manage information and images related to their business, organization, or event. This resource is simple to use and puts real-time marketing control in the hands of industry partners.
Commission Meeting: 8/16/17
The next Full Commission Meeting takes place on Wednesday, August 16, 2017 in the 2nd Floor Chambers of the Paul Laxalt State Building, home to the Nevada Commission on Tourism, located at 401 N. Carson Street – Carson City, NV. View agendas and minutes from past meetings here.
Grants Program Updates
For the FY 2018 1st Cycle Rural Marketing Grant program we received 192 requests asking for more than $1.6m dollars. Travel Nevada is recommending funding 159 projects for $983,400, which will leave $666,600 for the 2nd cycle. That application period for the 2nd cycle open August 7, 2017 with a September 29, 2017 deadline. The Projects Relating to Tourism Grant program will have an application period opening November 6, 2017 with a January 19, 2018 deadline. Awards will be announced in the spring of 2018. There will be $200,000 available in this cycle. Apply online.
Brand USA Sales Mission to India
Travel Nevada and some of its industry partners will be attending the sixth annual Brand USA Sales Mission to India. The Sales Mission provides an appropriate platform for U.S. DMOs and suppliers to interact directly with tour operators, airline representatives, travel agents, incentive and meeting agents along with media on their own soil. The main focus is to encourage Indian visitation to the U.S. and educate the Indian travel industry on the limitless potential of the U.S as a travel destination. Dates: September 10-15, 2017 Location: Mumbai, Chennai & New Delhi.
Governor's Global Tourism Summit
The Nevada Division of Tourism will be hosting this year's Governor's Global Tourism Summit in Las Vegas on December 4th and 5th. Back by popular demand, Industry Partners will have the opportunity of participating in two Marketplaces at the Summit. During Marketplace, approximately 40 top tour operators and 20 media representatives from our international markets will be available to meet with partners one on one. These buyers and media reps are interested in both urban and rural Nevada. This opportunity will not be one to miss! Click here to learn about last year's Marketplace events.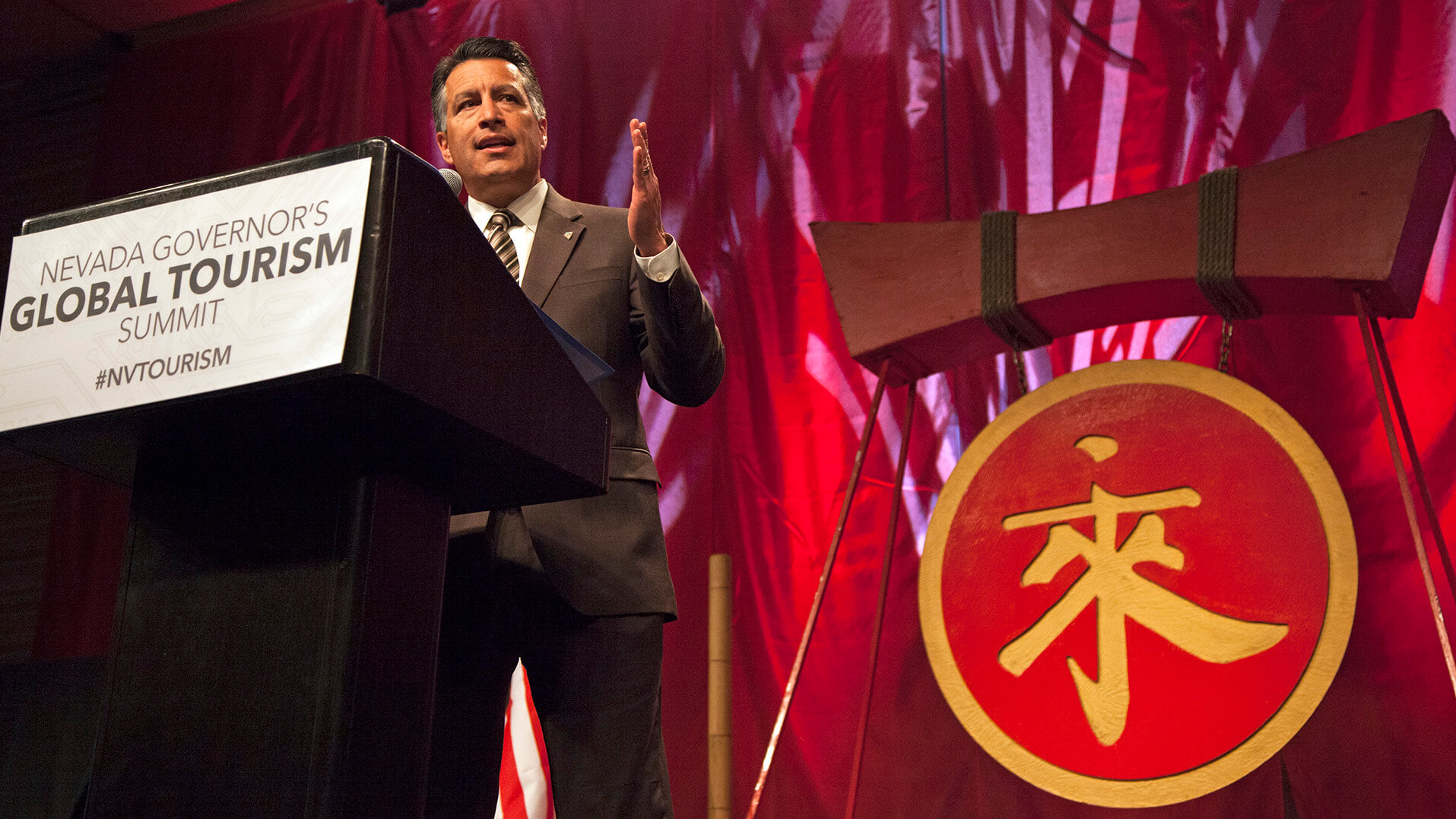 Get Inspired
Related Stories